January 05, 2022
Introducing the Newest Members of the Boundless Board of Trustees
Four New Members Join the Boundless Board Beginning this Month

Boundless is happy to announce four new board members began serving their three-year term on January 1, 2022. Each new member brings with them years of experience that will help Boundless achieve their strategic goals.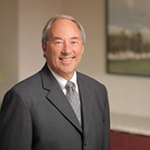 The first board member is John "Jack" Burtch, who serves as a partner at BakerHostetler. As a litigator with more than forty-five years of experience, he is a trusted advocate focused on products liability litigation, medical malpractice defense, and the representation of trade associations. Concentrating his practice in these niche areas, Jack is one of the foremost authorities in the representation of trade associations, speaking regularly at trade association meetings on subjects ranging from antitrust and tax implications affecting trade associations to professional standards and arbitration.  Jack is a member of the American, Ohio, and Columbus Bar Associations, Scioto Country Club, and the Athletic Club of Columbus. He is a graduate of the Columbus Area Leadership Program, who earned his BA from Denison University and his JD from The Ohio State University Michael E. Moritz College of Law. Jack was named one of the top lawyers in Central Ohio by Columbus CEO magazine (2020). Jack was a member of the Upper Arlington Public Library Board of Trustees from 1988 to 2014, serving that organization as President and Secretary over time. He was also a member of the UAPL Foundation from 1996-2010 and a past member of the First Community Church Governing Board. 
Jack was recommended to the Governance and Nominating Committee by Sue Ralph.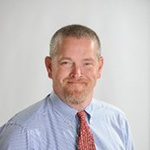 Our second new board member is Matt Kaufman, Vice President of Sales at Palmer-Donavin Manufacturing. He began his career in the manufacturing industry in 1994, when he became operations manager at Combined Talents in Ft. Wayne, IN. After more than a decade there, Matt moved to Palmer-Donavin and has held several positions of increasing responsibility. He began his Palmer-Donavin career as an operations manager and over time has risen within the organization.  In 2020, Matt was named vice president of sales. In his current role, Matt leads all regional sales managers. Matt is influenced by his parents, who run a nonprofit helping at-risk youth in Ft. Wayne, IN. He credits his parents with instilling in him a desire to make a difference in the world. Matt and his family live in Licking County. 
Matt was recommended to the Governance and Nominating Committee by Robyn Pollina, CEO of Palmer-Donavin in consultation with Ron Calhoun.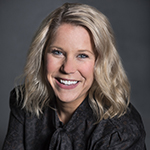 Megan King, Commercial Relationship Manager, Vice President at Huntington National Bank, has spent nearly a decade of her career at various positions with Huntington National Bank. She began in September of 2014 as a commercial portfolio manager/staff officer and was most recently named commercial relationship manager- vice president in 2019. In her current role, Megan serves as the primary contact for a commercial and industrial loan portfolio of over twenty banking relationships across multiple industries including manufacturing, nonprofit, staffing, retail, hospitality, and construction. Prior to joining the Huntington team, Megan worked for several years at Ernst & Young LLP. Megan is an active volunteer with City Year Columbus. She and her family live in Worthington Hills.
Megan was recommended to the Governance and Nominating Committee by Sue Zazon, Central Ohio Region President, Huntington National Bank.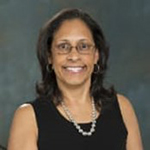 Our final new board member is Antoinette Miranda, Chair, Professor, College of Education and Human Ecology, The Ohio State University. She is a professor in school psychology and chair of the Department of Teaching and Learning at The Ohio State University. Dr. Miranda has collaborated with many school districts in central Ohio, providing diversity training to educators and training schools in multi-tiered systems of support. She has been a champion of public education and has been supportive of practices that work to close the achievement gap. Before coming to Ohio State, she worked as a school psychologist in New York City Public Schools. Her research is focused on issues of diversity such as: developing effective interventions with at-risk children in urban settings, consultation services in urban settings, and the importance of early childhood education and intervention. In 2014, she was the first recipient of the William H. and Laceryjette V. Casto Professorship in Interprofessional Education in honor of Henry and Ruth Leuchter and Van Bogard and Geraldine Dunn. She is a past president of the Ohio School Psychologist Association (OSPA) and Trainers of School Psychologists (TSP). Dr. Miranda was elected to the State Board of Education in November 2016 (District #6) and re-elected in 2020. She resides in Columbus with her husband Jim, a high school teacher, and they have two children, Michelle and Jimmy. 
Antoinette was recommended to the Governance and Nominating Committee by Mary Ann Krauss. 
Please welcome these extraordinary volunteers to our Boundless family.