January 24, 2023
All-Year Resolutions: Adults with Disabilities are Making (and Rocking) Goals at Boundless
They've met their 2022 goals...bring on 2023!

We don't know how they gathered the stats, but according to research, 80% of New Year's resolutions fail mid-February. Yikes!

There are several reasons why resolutions fall through, but some of the most common include lack of planning, lack of accountability, and lack of encouragement. The saying "it takes a village" is applicable to more than just raising kids. When it comes to self-improvement and discovering your full potential, having the right tools and people on your side makes all the difference. 
Did you know?
At Boundless, the people we serve are working on "resolutions" all year round. In fact, goal setting is a very central part of what we do here. 
Our nonprofit serves people of all ages and abilities in a variety of programs, from adult day programming where adults go into the community, make friends, and discover new hobbies and skills to speech and language therapy. What do they all have in common? ISPs! 
What is an ISP and what does it have to do with goals?
ISP stands for Individualized Service Plan. And at Boundless it's not something put together for an individual without their input, but rather something that our team works closely with the individual and their family to create. Our team takes the time to get to know the person they are working with to discover what direction they want their life to go in and what goals they'd like to accomplish.  
Not only is a dynamic plan put in place on how to accomplish those goals, but they are given the support, tools, and encouragement needed to succeed at their goals. 
The people we serve work hard to accomplish goals throughout the entire year. The excitement of celebrating progress and the completion of goals is something our team gets to enjoy every day! While we can't share everyone's story with you in this article, we wanted to share a handful of the goals accomplished in 2022 and what's up next for them in 2023.  
We hope these stories encourage you to find ways to make YOUR goals a reality!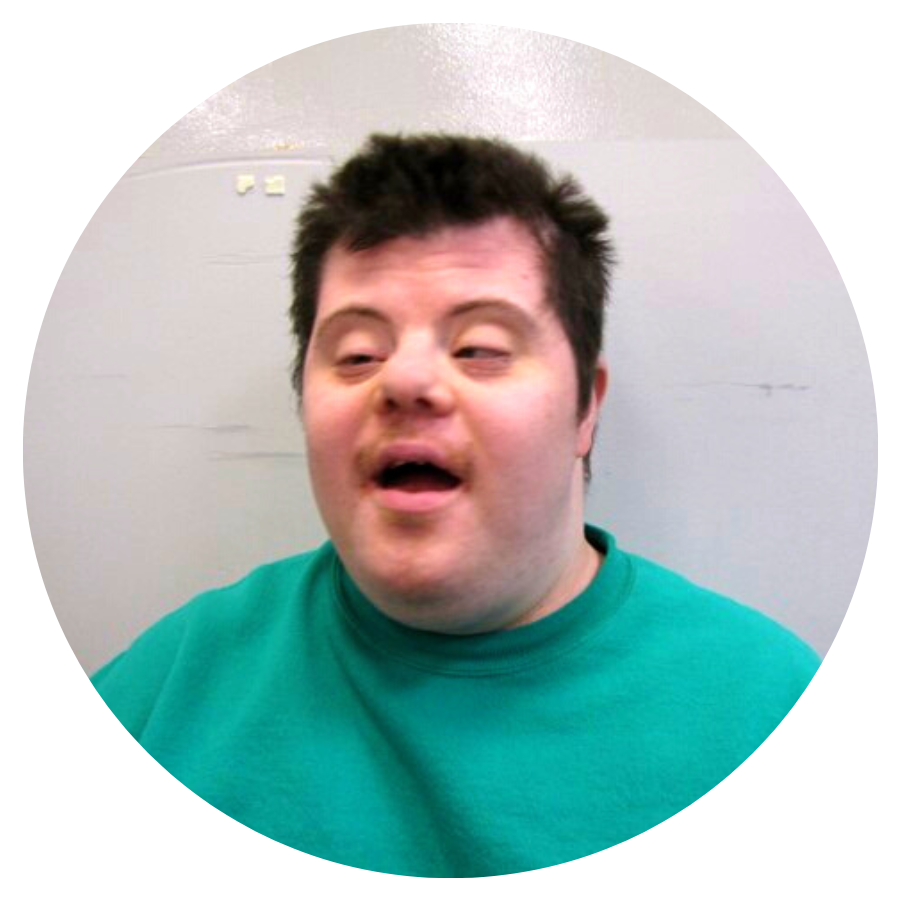 TONY
What Goal Did They Meet in 2022? Tony's goal was to become more social. He's become much more outgoing throughout the year and is making friends.
How Did They Meet that Goal? At first, Tony preferred to keep to himself and watch from the sidelines. Through the encouragement of staff and other program participants, he began seeing how fun joining in and being social could be. The first step Tony took towards his goal was in the lunchroom. When he was done eating his lunch, he would then go sit with others. Now, Tony sits with friends at lunch every day and will even move around the café to sit with different groups. In addition, he's been making some strides with participating in clubs and classes at Boundless. 
What is Tony's Goal for 2023? Tony would like to continue to build relationships with others, take on a larger role in group activities, and join in clubs and classes on a more regular basis!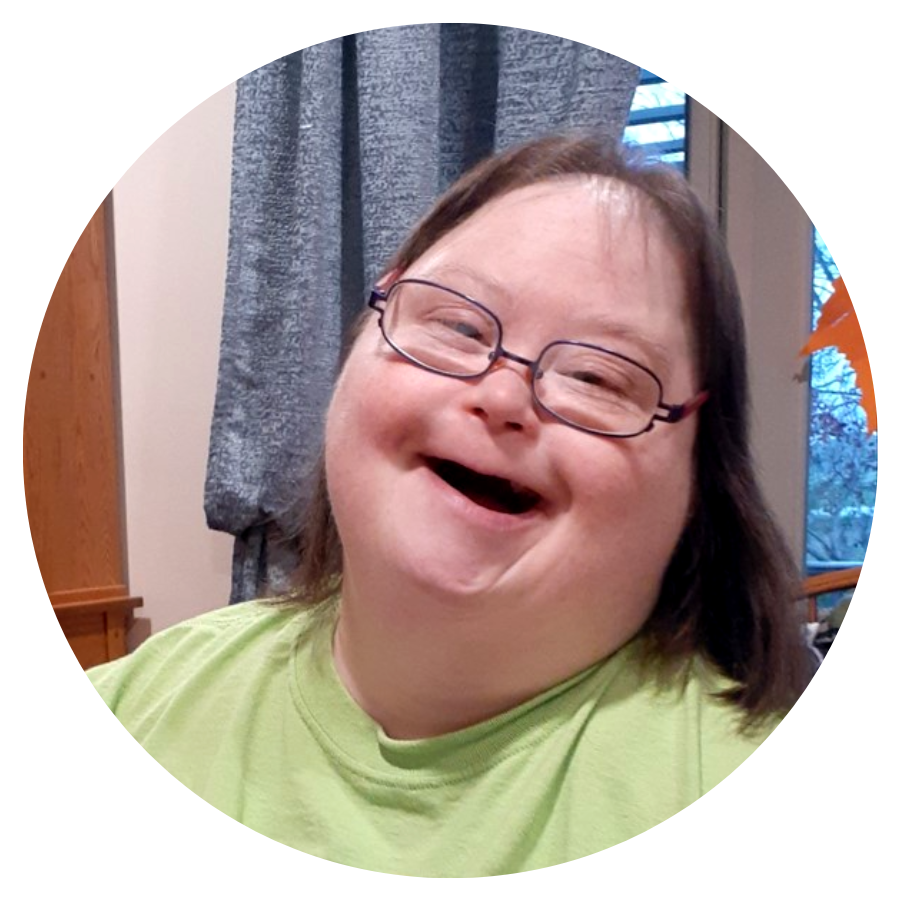 CARRIE
What Goal Did They Meet in 2022? Carrie's goal was to become a self-advocate. In the past, Carrie found herself letting her friends speak for her and choose what activities she would like to do. Carrie has become empowered to speak up for herself, let her friends know when she has different opinions, and is more comfortable having conversations with eye contact. Carrie is now encouraging others to speak for themselves and make their own choices. Carrie has really become a leader at the Medina program!
How Did They Meet that Goal? Carrie worked on learning methods to be more assertive and recognizing situations where she could speak up for herself and others. Part of her journey was also learning more about herself, discovering the things she does and doesn't enjoy and how she enjoys being a leader. Staff and her fellow program participants routinely discuss important topics such as self-empowerment, the importance of each person's voice, and the importance of empathy.
Carrie and the group actively practice things like complementing one another while making eye contact and observing each other's facial impressions to see if they are smiling or maybe feeling down. Empathy is a big part of being an advocate for yourself and others, and Carrie and has been learning to be there for people during both fun and challenging times. 
What is Carrie's Goal for 2023? Carrie's goal is to find new ways to empower her voice and the voice of others.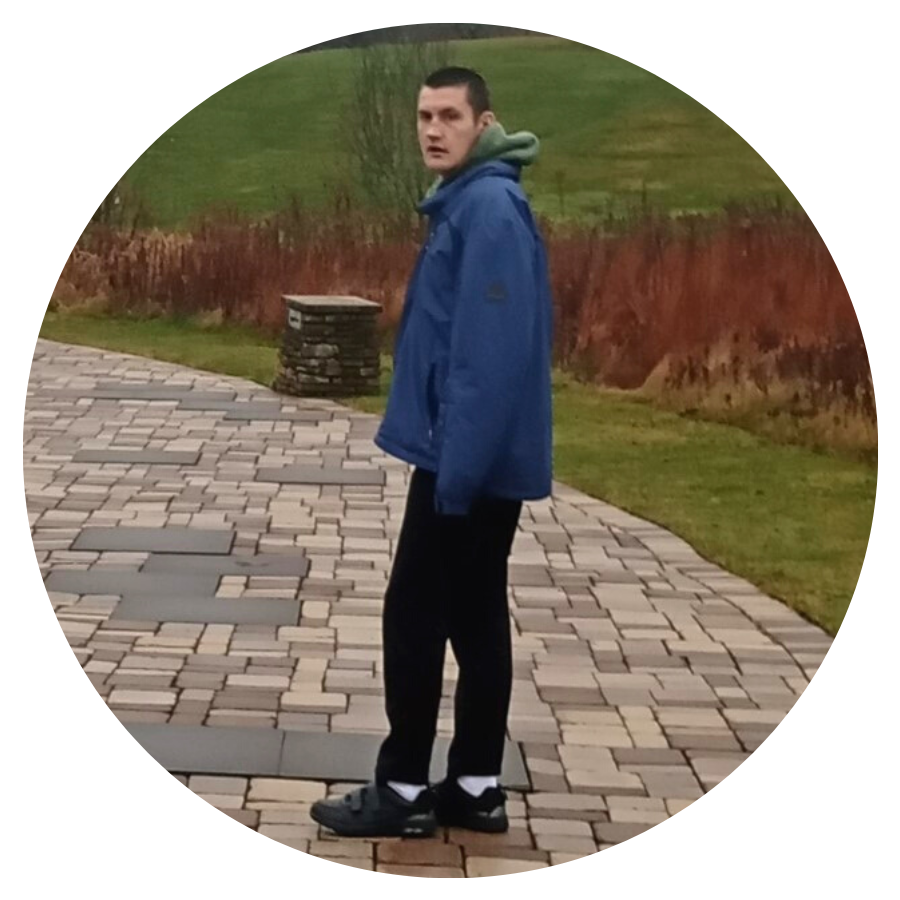 ROBBIE
What Goal Did They Meet in 2022? Robbie showed growth with his communication skills, patience, and social skills.  
How Did They Meet that Goal? One of the first steps Robbie had made for improving his communication skills to connect more with others was simply talking more. Staff encouraged Robbie to share his thoughts and make efforts to greet and chat with others. He also worked on important aspects of communication and socialization such as how to be patient and take turns when others are talking or doing an activity. Positive feedback has meant a lot to Robbie and has encouraged and motivated him to socialize more. Now Robbie talks with staff and greets others by their name!
What is Robbie's Goal for 2023? Robbie's goal is to be more comfortable allowing others into his space for conversations and social activities. He wants to create more opportunities for people to join him for social time and for himself to join in on more group activities!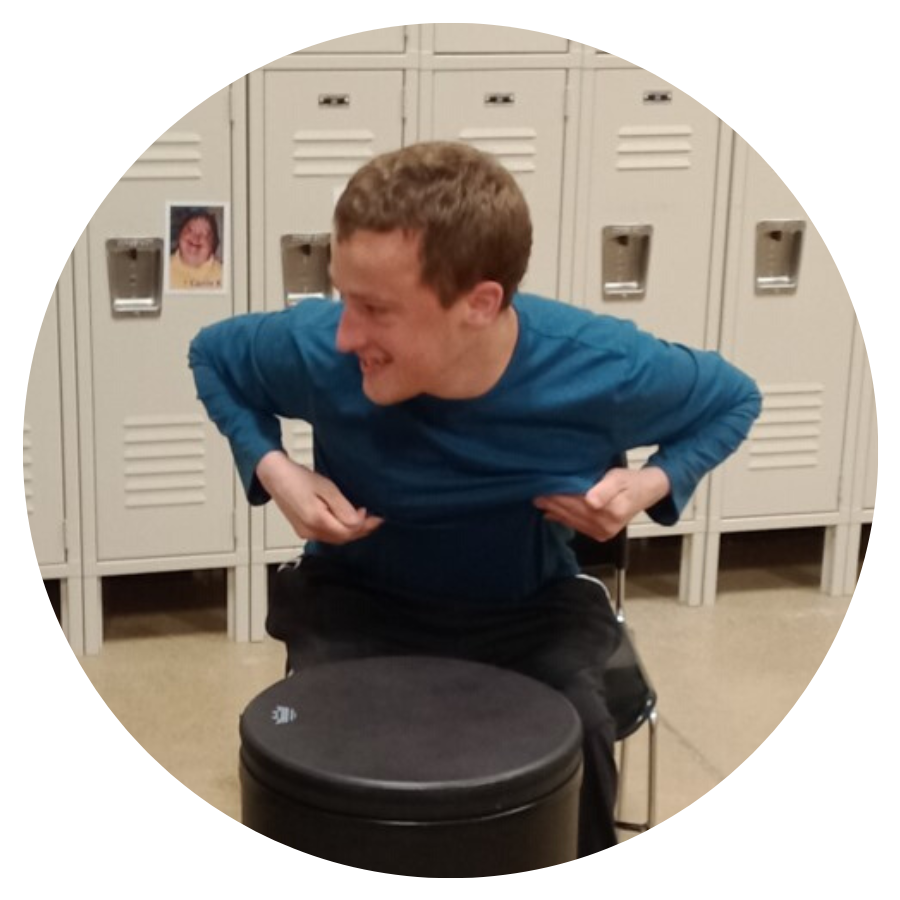 BEN
What Goal Did They Meet in 2022? Ben has met several goals in 2022, including getting better with self-care, making friends, and participating in group activities. He has also made huge progress in a goal we are sure everyone needs to work on...being patient when technology fails!
How Did They Meet that Goal? Ben is mostly non-verbal and, in the past, would prefer to keep to himself. Staff helped Ben to work on this in a variety of ways, including helping him build tolerance to change, find ways to be independent, and provide alternate forms of activities to help him build his level of comfort. Ben now enjoys sitting with another person and sharing his iPad to watch videos, listen to music, and dance/spin. He showed a lot of interest in one of the group activities, drum circle, and after spending time observing the group, decided to join in!
What is Ben's Goal for 2023? Ben would like to dive into more new experiences and activities. He wants to explore the space around him more, such as visiting parts of the Boundless center. He also really enjoys walks in nature and would like to do those more often.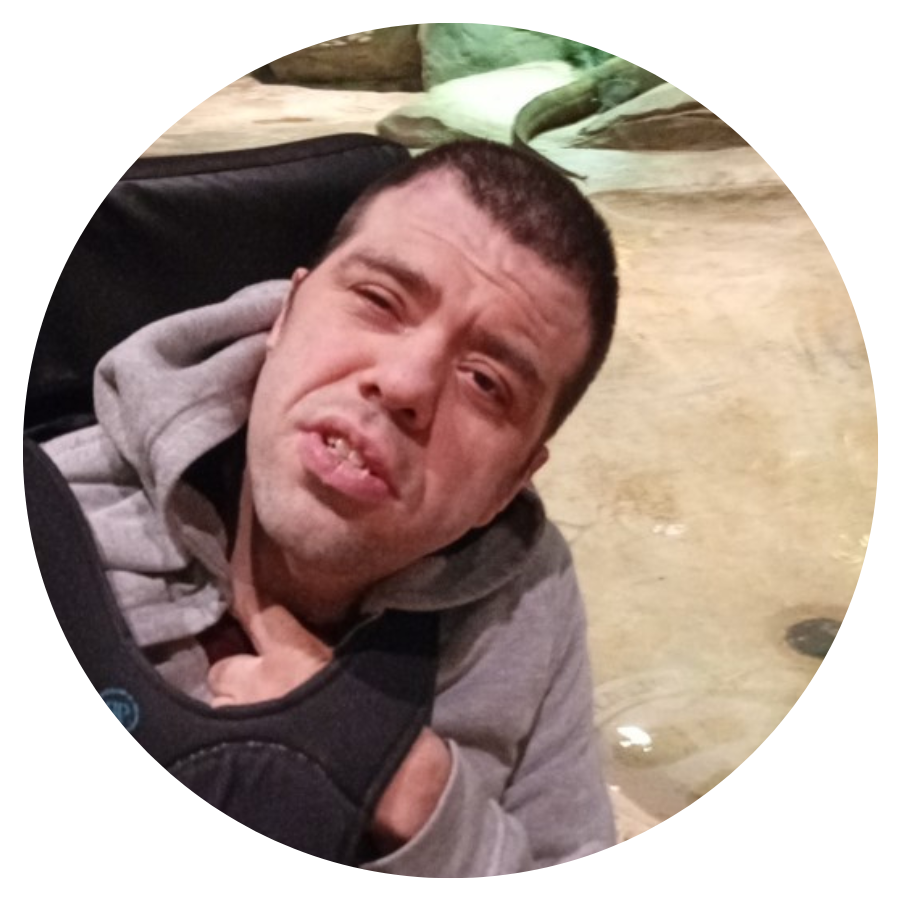 AARON
What Goal Did They Meet in 2022? Aaron's goal was to expand his social circle and make more friends. Not only has he made friendships, but he's made a best friend!
How Did They Meet that Goal? Aaron is non-verbal and was looking to improve his communication skills in a social setting. Part of this process was creating an environment for Aaron to feel comfortable, where he could have natural personal interactions with others in his program. Not only does Aaron like music, but he really enjoys audio and sounds in general. He is a very funny guy and enjoys making funny noises to make himself and others laugh. He began to gravitate towards people who also like music and sounds. Staff would present opportunities for Aaron to connect with those who shared similar interests and friendships began to form. Soon, other people in the program began reaching out to Aaron to get to know him and join in.
What is Aaron's Goal for 2023? Aaron's goal is to expand on the type of activities he does with friends and to go on more outings with them. For example, he really loves seeing the animals at the zoo!
What are your goals for this year and beyond?
Our team would love to be on your team! We're ready to help you or your loved one discover, plan, and accomplish your goals. 
If you'd like to learn more about Boundless and our many programs available for kids and adults with intellectual and/or developmental disabilities and behavioral health challenges looking to meet their full potential, get in touch! We're also ready to help with your health goals at Boundless Health, our sensory-friendly health center in Worthington, Ohio.